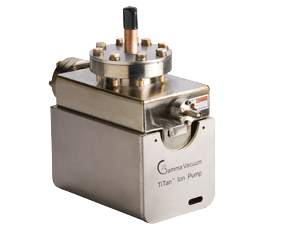 (MINI – 75S)
Small ion pumps come in a wide variety of sizes and
configurations. Gamma Vacuum maintains stock of the most
common configurations for same-day delivery. These pumps
have the added advantage that they can be mounted in any
orientation without additional support.
View the product brochure to find out more.
Get a Quote.